I have an evening date with mom last Sunday. Just the two of us, which make me so happy to spend the quality time only with her :D
We went to Grand City, because mom wanted to buy some stuff in Maxim counter (she is a reseller of home appliances in my hometown). Before headed to there, we had a coffee time (we both love coffee! So does almost everyone in my family) at my Kopi-O. The butter and kaya bread were so delicious and the kopi tarik was a lil bit too bitter but it's still okay. Mom loved it too.
And I managed to ask the waitress to take picture of me and mom. Here we are!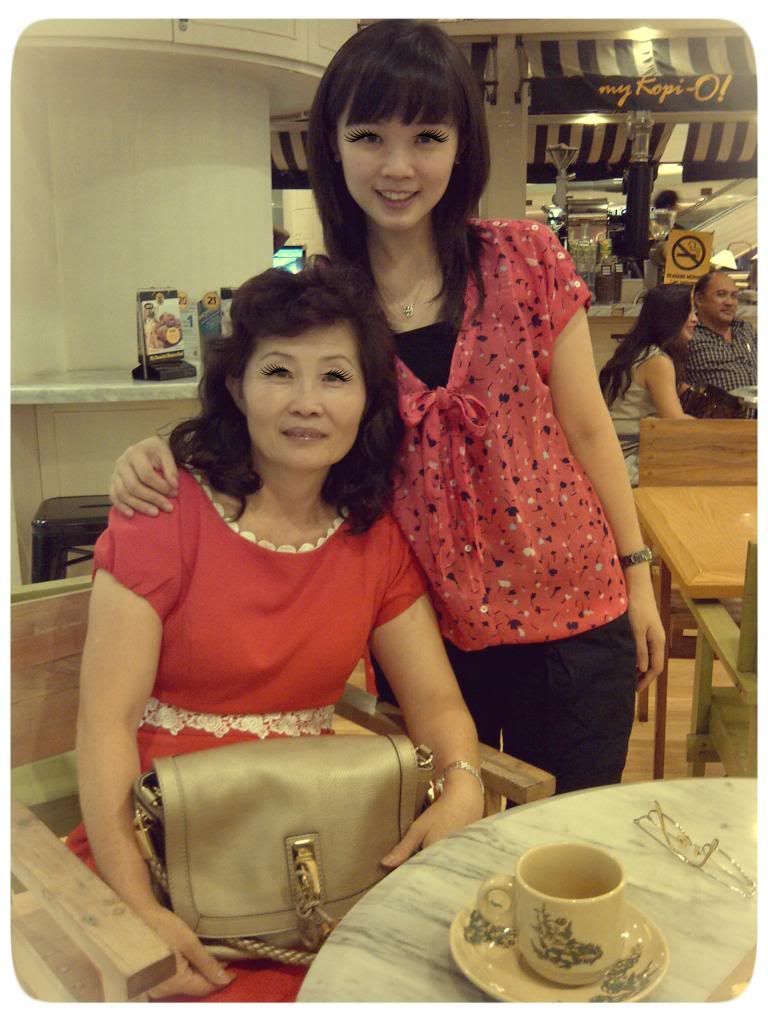 Do you see that I and my mom wear fake eyelashes? Hehehe, it's all fake from editing on Photobucket, very easy you just have to pick whatever effect or accessories you want. The picture went so pretty in the end ;;)
What I wore:
Forever 21 blouse; Body & Soul trouser