Just purchased NYX High Definition Eye Shadow Base from indomakeup.com for only IDR 88K (Okay, I know I promised myself not to buy any thing this month, but this is essential, I ran out of it. Eye shadow primer is essential for my oily eye lids. And so I declare this is not an impulsive buying =P).
I used up Etude Proof 10, and although it holds the eye make up I put on until 5 hours, I don't really like the texture. It just too rough, too quick to dry, so it'll always leaves some white creases. Meh!
Hence, what I love the most about this NYX HD Eye Shadow Base (beside the affordable price of course) is the texture! It's so light, kinda watery creamy that blends out very well on the eyelid. So far this eye shadow base is doing fine on me. Just put a little dot (don't overdo it, because it'll get too oily instead) on each eyelids and it holds my eye make up about 7-8 hours.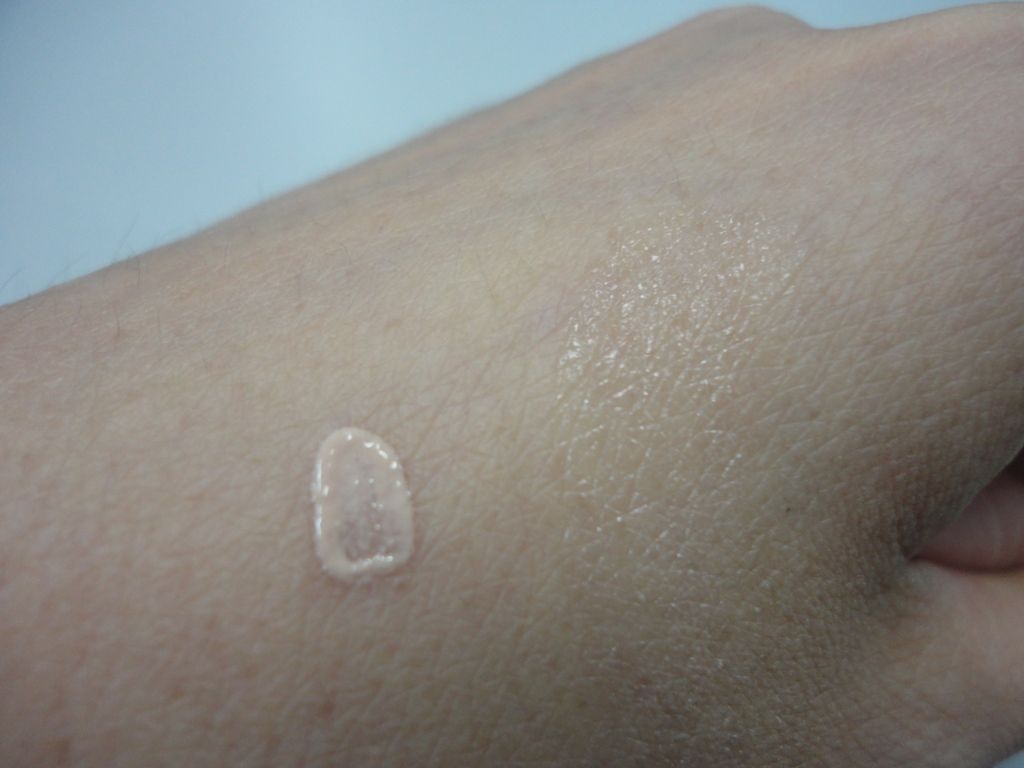 Left is the a little dot of the product.
Right is the look after blending.
PS: This is my very first post about reviewing product. Think I'm gonna write more in the future :D